About Us
Katharine began exploring her connection to art at a young age, and her curiosity has followed her from continent to continent. Born in New York, raised in London and Hong Kong, and eventually settling in Portland, Maine, Katharine's creative perspective is informed by a life in motion. 
As a student at Kenyon College, Katharine fell in love with the history and opportunity that are inherent to printmaking. She approaches most projects the same way, beginning with a sketch that is translated to a linoleum block and then carved by hand. She later prints these designs onto stationery, textiles, ceramics, and other beautiful, usable, everyday goods. Katharine demonstrates her love for the important traditions of printmaking through persistent experimentation within the form. It's her way of honoring and passing the craft from her own home to yours. 
Katharine put down roots in Portland, Maine in 2015, investing her creativity and design sensibilities into her home and garden. The converted barn behind her home serves as a business headquarters and studio space, where she spends much of her time creating. In 2021, Violet Jones joined the team as Studio Manager, handling all-things shipping and operations. Violet started her career as a baker and has translated many of those same skills to working with paper goods. As a team of two, the studio buzzes with ideas, chatter, and activity. 
When Katharine's not in the studio, she can be found out on the water, in her garden, or poring over the latest in architecture and design with a cup of jasmine tea.
Shop her cards and ceramics, find a stockist near you, or sign up to learn block printing!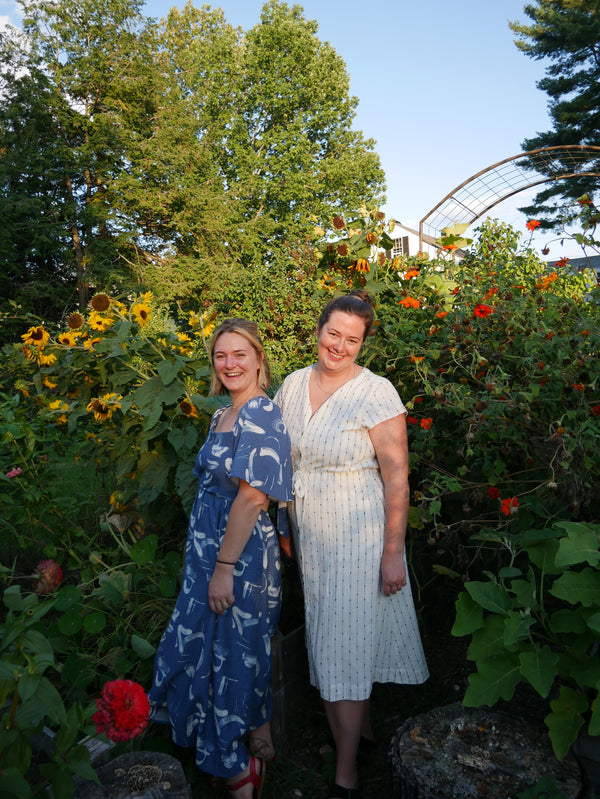 The History of the Brand
Katharine studied printmaking formally at Kenyon College, and began to appreciate the art form as a way to bring her designs to everyday goods. After graduating in 2009, she relocated to Washington D.C, where she accepted an internship at The Textile Museum. Soon thereafter, she launched her eponymous brand from her one-bedroom apartment, creating as much as she could from her dining room table-turned creative workspace. 
To build her brand, Katharine dove headfirst into trade shows, exhibitions, and craft fairs. In the early days, her business was built around in-person events and sales. Since then, Katharine Watson has graduated to an independent online store, wholesale accounts around the world, and myriad licensing projects and custom design work.
She continues to sell original art, prints, and other everyday and decorative goods. Her work has been featured in Vogue and Martha Stewart Living, and she has worked with companies such as the Metropolitan Museum and Chronicle Books, among many others. Katharine prides herself on running a small-batch, one-of-a-kind operation at every step of the journey.